Saint-Gobain Vietnam New Head Office
By: Saint-Gobain Vietnam | Posted: Wed, 07/03/2019 - 18:20
The start of July, 2019 also marks the start of all Saint-Gobain Vietnam Colleagues working at our New Home. The Head Office now is located at 8th Floor, Sofic Tower, 10 Mai Chi Tho, Thu Thiem Ward, District 2, HCMC.  
We now come together and are working at the same floor for
❤ Collaboration - with open working space and hot desks, we easily reach out for each other in order to boost interaction and build strong mutual understanding among departments
❤ Concentration - variety of focus meeting rooms equipped with Saint-Gobain noise-reducing ceiling/wall system and artistic design for meeting and brainstorming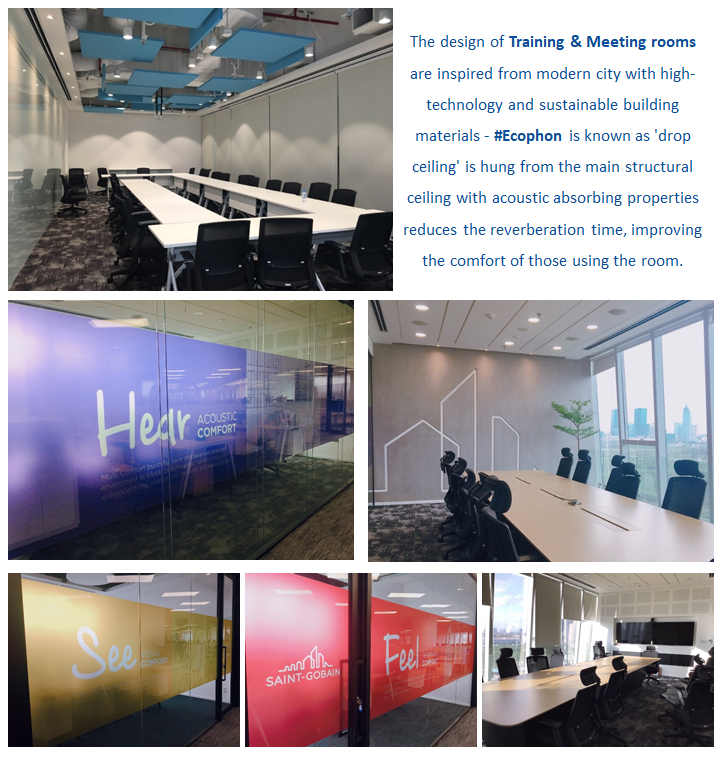 ❤ Comfort - common areas designed with exquisite paintings and city view to give aesthetic pleasure for relaxing and recharging energy
Around the office are inspiring designs and paintings made by Saint-Gobain products to help all Saint-Gobain Vietnam employees Getting inspired 😍 & Getting ahead 💪
#SaintGobainVietnam #NewHome #NewOffice #MultiComfort #GreatInitiatives #InspriringWorkingStation #OpenEngagingCulture #FeelLikeHome
Why not join Saint-Gobain Vietnam to enjoy for inspiring and breakthrough experience with us!