Why Saint-Gobain Vietnam?
Worldwide leader in light and sustainable construction, Saint-Gobain is present in 75 countries with more than 167,000 employees. Saint-Gobain designs, manufactures and distributes materials and services for the construction and industrial markets. These solutions are found everywhere in our living places and our daily life: in buildings, transportation, infrastructure and in many industrial applications. They provide comfort, performance and sustainability while meeting the challenges of the decarbonization of the world of construction and industry, the preservation of resources and rapid urbanization.
Saint-Gobain Vietnam belongs to Saint-Gobain Group. Our aim is to ensure that every employee is provided with the opportunity to #Care #Grow #Innovate #Sustain to contribute to the sustained success of the business in Vietnam and, in doing that, to Unveil Your Idealself.
We are committed to maximizing the potential of every single one of our employees. Individual and team contributions are recognized and rewarded according to how they contribute to group success. Effective recruitment, active retention, and individual development programs are practiced with long term career progression in mind and to ensure we maintain a team of effective, adaptable and well-motivated individuals who will keep the company at the forefront of the construction industry in Vietnam.
Saint-Gobain Vietnam offers a wide range of leading products and services to Vietnam's construction industry. Our main brands include: Gyproc and Vinh Tuong, providing innovative solutions for ceiling and plaster walls; DURAflex offers excellent solutions for wet areas. In addition, we also have Weber brand that provides solutions for tile adhesives, grout and waterproof products. And other products for light and sustainable construction.
Saint-Gobain Vietnam has 07 operating factories with more than 1,200 employees working every day to deliver our purpose "MAKING THE WORLD A BETTER HOME".
What it looks like to work at Saint-Gobain? Inclusion, students, mobility, CSR, intrapreneurship, social protection... Join us!  
For more information please visit: https://www.saint-gobain.com
Vinh Tuong metal frames provide quality, strong and durable backbone for wall and ceiling systems. The advantages of metal frame in modern construction are uniformity of dimension, lightness and ease of installation.

                                                                   Metal   framing   systems   are   beginning   to   enjoy  robust  use  in  residential                                                                       construction, commercial and  institutional structures.
                                                                   Read more about these innovative products for future construction view more

                                                                    -----------------------------------------------------------
Gypsum board attachment with metal frames are becoming one of the world's most popular modern building materials.

With  its  specific  advantages  of  sound  absorption,  thermal  insulation, fire & moisture  resistance,  and  aesthetic  performance;  Gyproc  plasterboards  can                                                                        offer the most  flexible and high performance solutions that bring comfort and                                                                          safety for all building occupants.

                                                                   Read more about these innovative products for future construction view more
-----------------------------------------------------------

With prominent characteristics such as water absorption, fire resistant, sound and thermal insulation; Calcium Silicate DURAflex board has proven itself to be highly suitable for the warmth, humidity and heavy rainfall of Vietnam.

Moreover, with a 50 year warranty and, 100% asbestos free guarantee, we expect DURAflex to bring consistent and continued satisfaction to end users.

                                                                      Read more about these innovative products for future construction view more
                                                                      -----------------------------------------------------------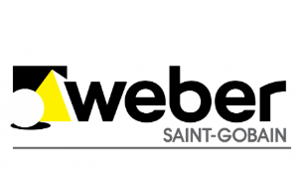 Weber
 is the World's leading brand of
Title Fixing and Waterproofing
.
Tile Adhesive is a ready mix to improve the characteristics of tile adhesive. High-grade brick adhesive can also be used to place bricks on the surface of old bricks, on smooth cement surfaces, on wood surfaces or on  other special surfaces.
 Tile Grouts is a new generation product for construction, used to plaster the gaps between the bricks. Grouting is the last step in the process of paving, which has a great influence on the aesthetics as well as the durability of the tiles.
Acrylic waterproofing products are pre-mixed, super-flexible, used to prevent and overcome the phenomenon of leakage, in addition to the reflective heat and UV protection. The product is designed for swimming pools, wet areas and areas subject to vibration.
Read more about these innovative products for future construction view more

                                                                    -----------------------------------------------------------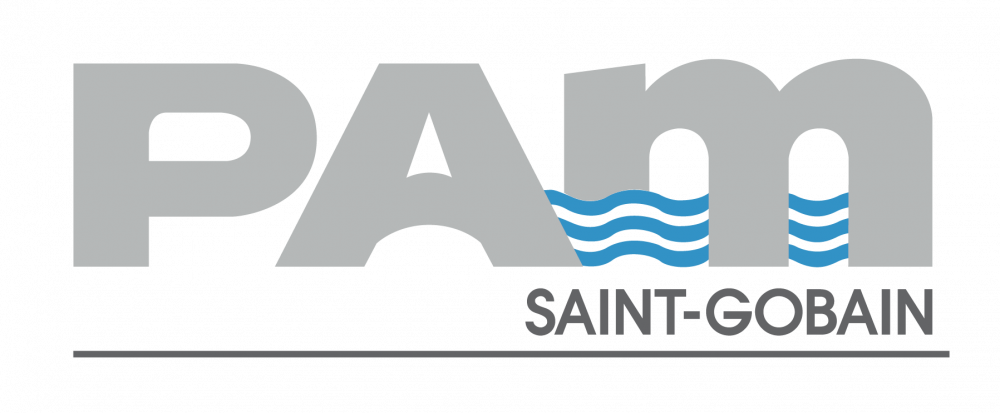 Saint-Gobain PAM has been the leading expert in water supply pipelines for over 150 years and equips more than 100 capital cities and 1,000 towns worldwide each year, providing pipeline solutions for the future.

Read more about these innovative products for future construction view more

                                                                   ----------------------------------------------------------- 
Norton offers powerful, precise, user friendly solutions and cutting edge innovative technologies to shape and surface finish all types of materials, from hi-tech precision grinding in electronics and aerospace through to simple sanding practices in DIY & home improvement.
Read more about these innovative products for future construction view more

                                                                   ----------------------------------------------------------- 
BRODRENE Dahl Vietnam is a wholesale supplier of materials and equipment for the shipbuilding industry, the oil & gas companies, ship owners and some auxiliary equipment for other industries.
Read more about these innovative products for future construction 
view more
                                                                      ----------------------------------------------------------- 
Vetrotech specializes in the development, manufacture
and
distribution of sustainable fire-resistant safety and security glass of the highest protection        classes. Our mission is to protect life and property in great living places.
                                                                    Read more about these innovative products for future construction view more

                                                                    ----------------------------------------------------------- 
An industry leader in glass-ceramic cooktop surfaces. The special near-zero thermal expansion properties of glass-ceramic means the material will neither expand nor contract with heat. This, plus its attractive appearance and easy-to-clean profile, make it an excellent choice for efficient cooktops as well as hearth windows. 

                                                                    Read more about these innovative products for future construction view more
Các quốc gia trong khu vực Châu Á-Thái Bình Dương (APAC) đang bước vào giai đoạn cúm mùa của năm. Và đặc biệt năm nay sẽ khó khăn hơn trong việc xét nghiệm và điều trị người nhiễm bệnh cúm mùa so với bệnh COVID19 vì các biểu hiện triệu chứng tương tự. Nhằm bảo vệ sức khỏe của toàn thể nhân viên trong thời điểm này cũng như nâng cao sức đề kháng chống lại dịch COVID19, Saint-Gobain đã thực hiện chương trình chích ngừa cúm mùa miễn phí trên toàn khu vực APAC.
Trong tuần vừa qua, chương trình chích ngừa miễn phí đã được tổ chức tại tất cả khu vực làm việc của Saint-Gobain Việt Nam ở phía nam (Văn phòng Hồ Chí Minh, Nhà máy KCN Hiệp Phước, Nhà máy KCN Long Hậu) và phía Bắc (Văn phòng Hà Nội, Nhà máy Hưng Yên, nhà máy Hải Phòng). Bên cạnh đó, toàn thể nhân viên Saint-Gobain cũng như nhân viên Saint-Gobain Việt Nam vẫn tiếp tục thực thi nghiêm túc các biện pháp phòng chống dịch bệnh.
Với sự chuẩn bị đúng đắn và kịp thời, Saint-Gobain có thể bảo vệ sức khỏe của nhân viên và đảm bảo duy trì hoạt động sản xuất và dịch vụ khách hàng an toàn.
--------------------------------------------------------------------
Saint-Gobain APAC countries are now getting into the ordinary influenza season, and this year will be difficult in detecting and treating the persons suffering of this disease from those who might be sick of COVID19 due to similar symptoms. Continuing to highlight the various protection measures in response to #COVID19 pandemic, our #people are receiving vaccination against the seasonal influenza. This Vaccination Campaign is performed of voluntary and free-costs basis for our Saint-Gobain APAC staffs.
This week, the Campaign has been organized at all Saint-Gobain Vietnam working sites in the south (HCM Office, Hiep Phuoc Plant, Hiep Phu Plant) and in the north (Hanoi Office, Hung Yen Plant, Hai Phong Plant). On the other hand, all Saint-Gobain as well as Saint-Gobain Vietnam employees have been strictly deploying and enforcing in-place measures of protection.
And indeed, with the right and timely preparation we can protect both the health of our employees and the normal continuity of the business.
#SaintGobainAPAC #SaintGobainVietnam #Vaccination #Campaign 
A DAY IN THE LIFE WITH SAINT-GOBAIN 
They are junior staffs who are just starting out their career. They are professionals with expertise who are growing to become future senior managers. Saint-Gobain's talent management strategy supports all profiles, regardless of age or seniority, to work each day to build a more comfortable life and make the difference. 

See their stories of how to develop solutions and services at the leading edge of innovation across the world. 
Entern the world of Saint-Gobain #WeAreAllSaintGobain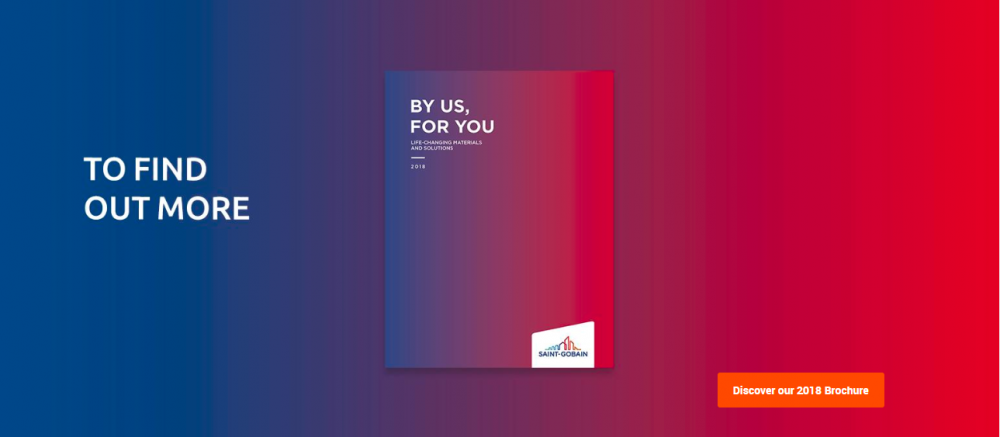 Inside review about Saint-Gobain Vietnam
Pros: good mode

HRBP Executive

-

1564714709

Pros: Open & Engaging Culture, Care benefits, Professional environment