Why Saint-Gobain Vietnam?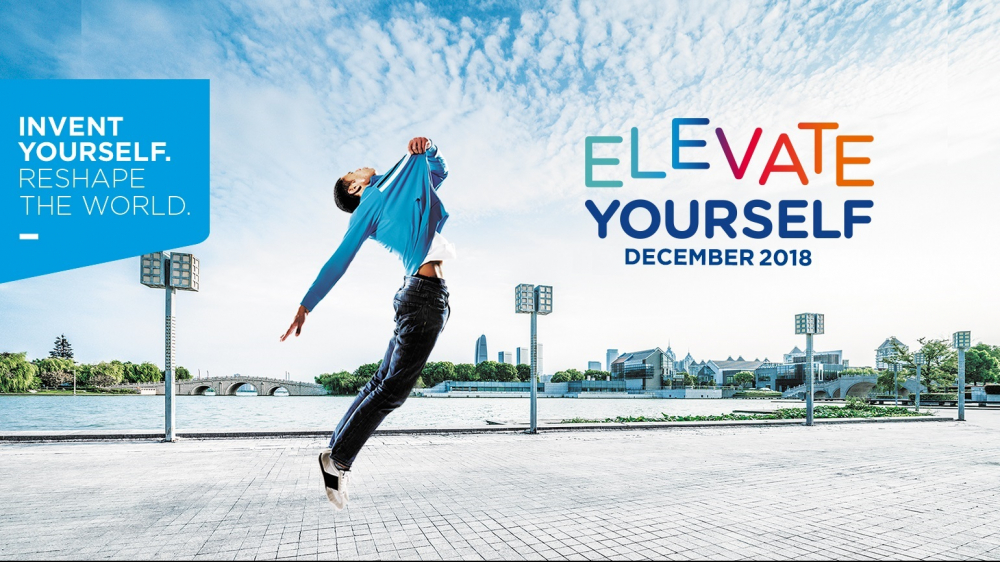 A UNIQUE POSITIONING

 in all its Activities, with decentralized operations to adapt local responses to market needs
through its industrial and distribution expertise, as well as its research efforts in the area of materials and energy efficiency
in construction and industry, appropriate for joint development projects
of building professionals, through its network of distribution teams, and a supply of services that fully integrates the digital transformation
 that helps the Group to build solid and responsible relations with all stakeholders, from customers and employees to suppliers, subcontractors, shareholders and the community  
INNOVATION MIDSET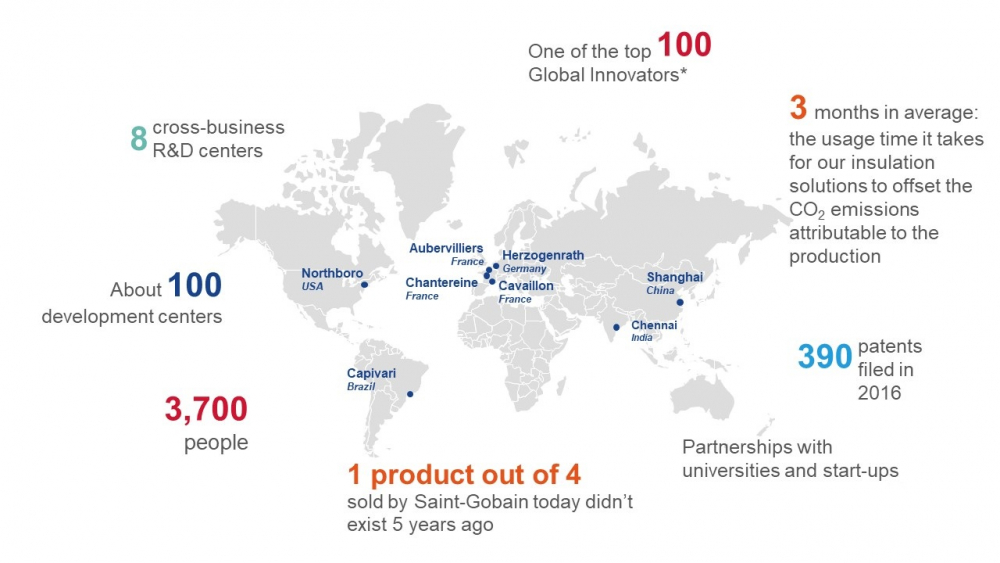 CREATE GREAT LIVING PLACES AND IMPROVE DAILY LIFE
Saint-Gobain designs, manufactures and distributes materials and solutions which are key ingredients in the wellbeing of each of us and the future of all. They can be found everywhere in our living places and our daily life: in buildings, transportation, infrastructure and in many industrial applications. They provide comfort, performance and safety while addressing the challenges of sustainable construction, resource efficiency and climate change. 
Saint-Gobain in Vietnam - www.saint-gobain.com.vn/vi 
Saint-Gobain Vietnam is a company belonging to Saint-Gobain group, established in 1665 by Louis XIV. Saint-Gobain's first project was to supply glass for the "Hall of Mirror", Versailles Palace- France.

Saint-Gobain Vietnam is the market leader in Vietnam offering a wide range of products and services for construction materials sector. Our key brands include: Gyproc-Vinh Tuong providing innovative drywall and ceiling solutions; Duraflex offering excellent solutions for wet areas; Weber providing perfect solutions for tile fixing and waterproofing.
Our mission is to develop innovative products and services that help customers build better spaces to live, work and play. In every kind of building – from home to work, from hotel to school or hospital, our solutions help to create indoor living spaces that improve your well-being through better fire protection, acoustics or aesthetics…
We are the perfect choice for architects, contractors, and developers who are looking for aesthetic, high-performance and eco-friendly solutions for their buildings.
Commitment - A commitment to materials-based solutions for wellbeing and sustainability.
* A COMPANY INVOLVED IN SUSTAINABILITY
Sustainability is central to our business challenges, regarding both our processes and products.
For example, the energy saved by our insulation solutions are 90 times higher than the greenhouse gas emitted during their manufacturing process.
* A LEADING GROUP WITHIN A DYNAMIC ENVIRONMENT
Saint-Gobain is constantly expanding and has seen its revenues triple in emerging countries over the past 10 years.
* HUMAN RESOURCES AT THE HEART OF THE STRATEGY
28,000 people recruited in 2016 to build the future of all:  who's next?
* A MANAGEMENT CONCERNED BY THE OVERALL GROUP PERFORMANCE
Our CEO's remuneration is partly linked to Saint-Gobain's corporate social responsibility performance 
* A COLLECTIVE ADVENTURE SERVING CUSTOMERS AND SOCIETY.
By joining Saint-Gobain,  you'll be part of a community of 100 different nationalities across 67 countries
--------------------------------------------------------------------
Enterprise - An enterprising and innovative environment.
* AN ENVIRONMENT THAT OFFERS GREAT FREEDOM OF ACTION
The internal social network enables you to join one of our 9,180 communities and share your interest with anyone in the Saint-Gobain Group. And why not create your own community?
* AUTONOMY AND RESPONSIBILITY FOR TEAMS
70% of new hires consider the degree of autonomy in the company is consistent or higher than their initial expectations.
* KNOWLEDGE AT THE FOREFRONT OF TECHNICAL PROGRESS
1 out of 4 Saint-Gobain products sold today was developed in the last five years.
Saint-Gobain is one of the TOP 100 Global Innovators for the sixth consecutive year.
* PROFESSIONAL AND PERSONAL FULFILMENT
Our Group offers the opportunity to develop an entrepreneurial project through the 'Saint-Gobain Intrapreneurs' initiative.
* A COMPANY THAT FOSTERS CREATIVITY
Saint-Gobain has already 4 fablabs to encourage and stimulate the creativity of our teams.
--------------------------------------------------------------------

Matter - People matter, and we show it every day.
* PRINCIPLES OF CONDUCT & ACTION: THE FOUNDATIONS OF OUR DECISIONS
They enable us to set out clearly our actions in challenging professional situations and to develop solutions that respect and comply with our values and workplace health and safety.
* OPEN PROGRAM
Saint-Gobain's HR policies are structured around 4 priorities: professional mobility, team diversity, employee commitment and talent development.
* A COMPANY PAYING ATTENTION TO THE TEAMS' SAFETY AT WORK
"Safety" is one of the 3 most recurring words used by new hires* to describe Saint-Gobain.
* A LEARNING ORGANIZATION FOR CONTINUOUS DEVELOPMENT OF EVERYONE'S COMPETENCIES
In 2016, the training effort was over than 25 hours per employee.
* A COMPANY THAN ENABLES THE TEAMS TO SHARE BEST PRACTICES
Each year, nearly 2,000 managers are invited to meet and exchange directly with the Senior Management team during sessions organized by Saint-Gobain across a dozen countries.
* IMPORTANCE GIVEN TO THE HUMAN BEING
68% of new hires* consider the relationship with their colleagues is as good as or better than their expectations.
50% of those new hires* mention spontaneously the human dimension when describing Saint-Gobain.
--------------------------------------------------------------------

Growth - Co-designed and open professional development.
* A SELF TRAINING-ORIENTED COMPANY 
In Saint-Gobain, we encourage permanent development of skills and abilities to innovate and differentiate. Saint-Gobain has made its e-learning training open to all employees via an online platform (up to 30 languages available).
* A GREAT DIVERSITY OF CAREER POSSIBILITIES.
Almost 60% of new hires* applied because they were convinced that Saint-Gobain offers great  professional outlook.
* FUNCTIONAL AND GEOGRAPHICAL MOBILITY OPPORTUNITIES.
In 2016, 15% of managers changed their job function or country.
VINH TUONG -  GYPROC - https://www.facebook.com/TranNhaDep.VinhTuong/
Vinh Tuong metal frames stand for quality, strength and durability through a range of components that provide the backbone for our tested and warranted wall, ceiling, lining and encasement systems.

GYPROC PLASTERBOARDS - https://www.gyproc.vn/en - https://www.facebook.com/gyprocvn/

Plasterboard is becoming one of the world's most popular materials for constructing modern buildings as diverse as houses, apartments, hotels, commercial premises, schools and hospitals.

With its outstanding advantages of sound insulation and absorption; thermal insulation; fire, moisture and impact resistance; and, particularly, aesthetic performance, Gyproc plasterboards can offer the most flexible and high performance solutions that bring comfort and safety for all building occupants.

Our products are manufactured with world-leading technology and are accredited by Vietnam's standards system (TCVN) as well as international standards.
CALCIUM SILICATE DURAFLEX BOARD - https://www.facebook.com/TamDURAflex/

With prominent characteristics such as water absorption, fire resistant, sound insulation, and thermal insulation, the Calcium Silicate DURAflex board has proven itself to be highly suitable for the warmth, humidity and heavy rainfall of Vietnam, and has therefore gradually become a popular construction material.

Moreover, with a 50 year warranty and, 100% asbestos free guarantee, we expect DURAflex to bring consistent and continued satisfaction to end users. A DAY IN THE LIFE WITH SAINT-GOBAIN
They're architects, trade professionals, homeowners and manufacturing partners. Saint-Gobain meets their needs by developing solutions and services at the leading edge of innovation across the world. For Sven, Isabelle, João, Chan and Lauren, the Group is part of everyday life.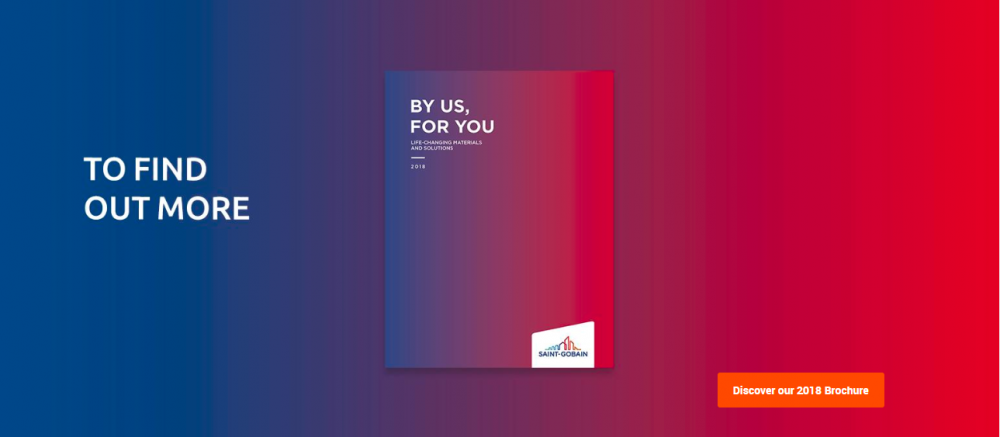 Inside review about Saint-Gobain Vietnam
Saint-Gobain Vietnam - Recent Updates
hZWXmptolmmamJOExaBkb-GkoGOYcFLJpMWoq4DHo5ifmatXc6xsmWJrUr98qKellJ--lqXRoJjSsZOnw9HQvafTz9bFntqQxc_OtcnWoKjPpdWk31hr2XKcb1qe26OXp52oo1p0pZ9haGqFmZmmnqmc1pyb13ymxZydnsmHn9SempyI1JHTmtHWhJ7FoGNv4aSgY5dwUtqZ1pydrMWWqZyYW3Chc2WbYGNomnFtYmZsZJtmbZRnctdyZWGch8XW2MzR2MOR1qLIhZ3MnplnZZhpnWudZmGfaZ1ob2idcLGw